Horizon Blue Cross Blue Shield of N.J.
Horizon's Chronic Care Program
If you are managing a serious health condition, you don't have to do it alone. Horizon Blue Cross Blue Shield of New Jersey's Chronic Care program is here to help you better understand your diagnosis and follow your doctor's treatment plan.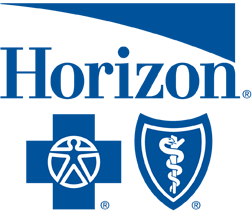 Case Management can help those experiencing a life-changing medical situation, such as:
A high-risk pregnancy or a newborn with complex medical issues
A cancer diagnosis
The need for heart surgery, an organ transplant, ventilator management, extensive home care or home infusion
A severe injury or paralysis
Helping You Take Control of Your Health
If you have been diagnosed with a chronic condition, we want to make sure you receive the care you need. Our Chronic Care Program helps members with chronic conditions better manage their health and improve their quality of life. These comprehensive programs are offered at no cost to eligible members. The Chronic Care Program reinforces your doctor's treatment plan through educational mailings and support from our Case Managers, a team of registered nurses, dietitians and social workers. To enroll in our Chronic Care Program, call 1-888-357-3515.
Geared towards members ages 5 years and older, the Asthma Chronic Care Program helps you properly use your metered dose inhalers and quick-relief medicines. Additionally, it helps you learn to spot your asthma triggers and how to avoid them. We encourage you to speak with your doctor to outline an individualized plan to control your asthma.
Chronic Kidney Disease (CKD) – End-Stage Renal Disease (ESRD)
If you have been diagnosed with CKD or have begun dialysis treatments, our specialized Case Managers help you follow your treatment plan and reach your health goals. Our CKD Program is available to members ages 18 years and older.
Chronic Obstructive Pulmonary Disease (COPD)
Our COPD Program helps members ages 30 years and older whose airflow is blocked due to chronic bronchitis and/oremphysema. We help you learn to spot the signs and warningsof a COPD exacerbation so that you can begin timely treatment. We'll help you see how medication management and a healthy lifestyle can help you.
Coronary Artery Disease (CAD)
CAD stops blood from reaching the heart due to the hardening and narrowing of the arteries. Our CAD Program is open to members ages 18 years and older. The program shows the importance of exercising, eating right, taking your medications and other ways to improve your well-being.
Our Diabetes Chronic Care Program, for members of all ages, helps you understand how your medicine, routine self-monitoring of your blood glucose levels, a healthy lifestyle and stress relief can help control your diabetes. We remind you of important tests including dilated eye exams, foot exams, A1C, LDL and microalbuminuria testing.
When the heart is weak and less able to pump enough blood through the body, the condition is called heart failure. While there is no known cure, there are ways you can control your symptoms. Our Heart Failure Chronic Care Program is available to members ages 18 years and older. It promotes the healthy care and management of heart failure, and provides you with education to support your doctor's plan of care.
Our Care Managers, who are registered nurses, can:
Regularly discuss your overall medical situation with you and your doctor(s)
Provide support, educational material, advocacy, professional guidance and information
Help you locate and coordinate the right care for your needs
Assist you in understanding how to maximize your plan benefits to minimize your out-of-pocket costs related to the condition
Participation in our Case Management Program is voluntary and comes at no additional cost to our members. To enroll yourself or an eligible dependent, call1-888-621-5894 and select option 2. Representatives are available for assistance Monday through Friday, from 8 a.m. to 5 p.m., Eastern Time. Learn more at https://www.horizonblue.com/members/plans-services/case-management To use this service, visit HorizonBlue.com and sign in to Online Services.
Horizon 24-Hour Nurse Link
Answers to your health questions any time, from anywhere – 24-hours a day.
Access to caring, registered nurses who have an average of 15-years of clinical experience.
Trusted, doctor-approved information to guide your healthcare decisions.
Please call 1-888-624-3096 to speak with a nurse.
When you call, a registered nurse can help you:
Understand if the Emergency Room, a doctor visit, or self-care is right for your needs.
Learn more about diagnosis.
Explore the risks, benefits, and possible outcomes of treatment options.
Get tips on nutrition and exercise to help you maintain a healthy weight.
Learn about health screenings and immunizations.